EXP & DINUSTY CYBERPUNK CHALLENGE : Challenge Info
Hum sorry for my english 
Hello Artstation World ! What a welcome challenge ! I like so much sci-fi, so despite my work deadlines I will take advantage of this new deadline in my life to create an environment game that I would like to work more often !

First, I chose to make and integrate a spaceship from a French graphic novel Bolchoï Arena by Boulet and illustrated by Aseyn :  the scarab-91. I'm going to adapt it a bit to my style.
This will serve me as a subject for the scene. I would like to create a Gate at the entrance of the city for spaceships. Indeed, it is not allowed to fly over the city with a flying device in this "world".
I want blue and yellow color,  lot of sand at the exterior of the city ( less water in the future ? ) and  a big wall with lots of different doors, cables and technology to enter the city with the spaceship waiting to park in an automatic way on the ground.
By night with artificial light and  a light mood 
So I need :
- Sands 
- Wall with doors 
- Pipes entering the city
- Control Post
- A spaceship 
-  Spaceport Lights
- City Background
- Little Vegetation
After this idea, I arranged a moodboard with the colors and idea in my mind :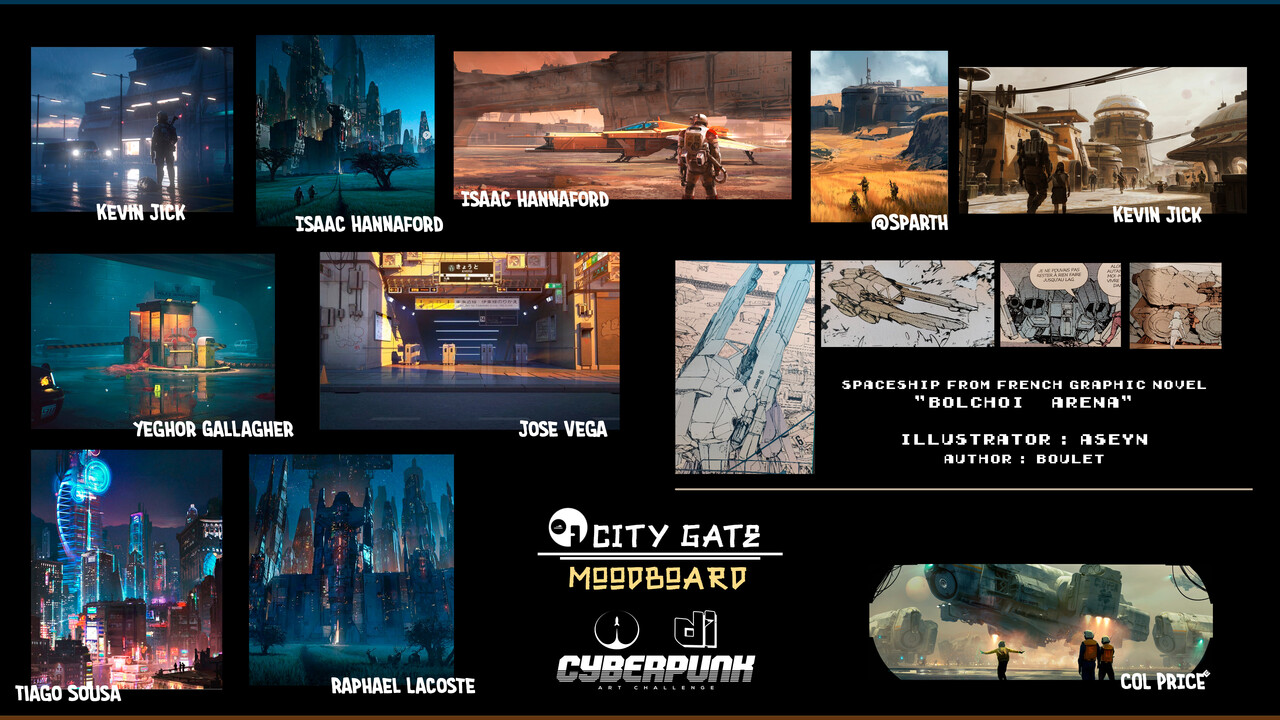 Beginning of the spaceship ( from Bolchoï Arena )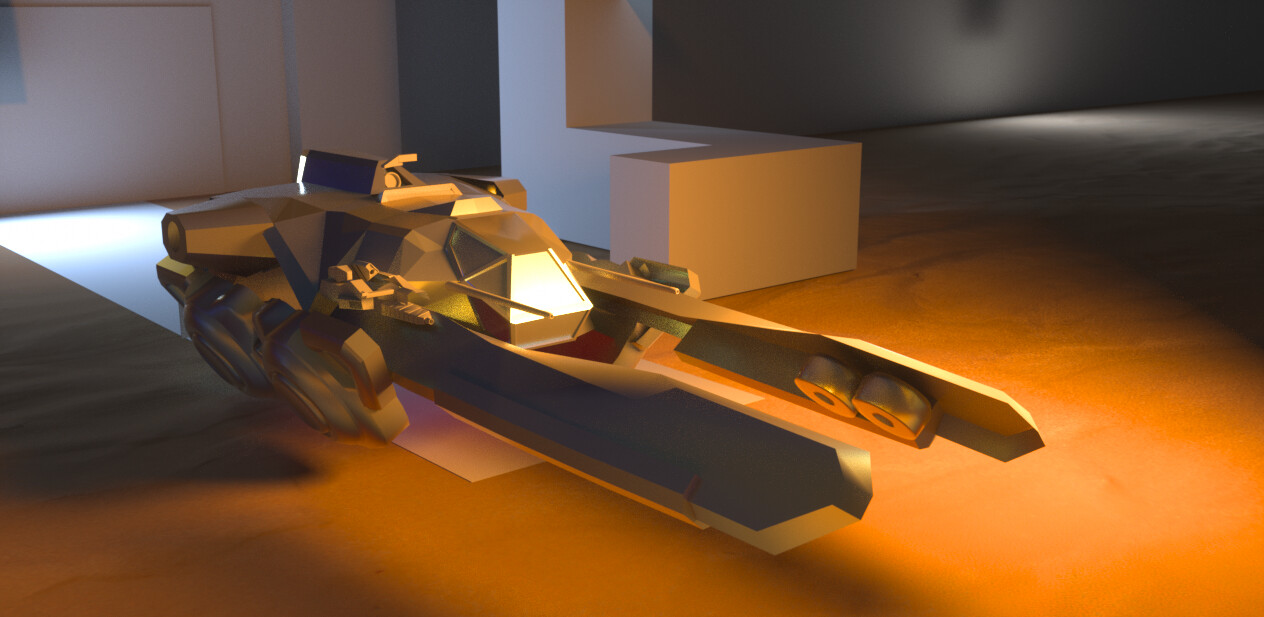 Quicky Octane render
I will render with Unity at the end.
See you soon ! for I think a grayboxing :)